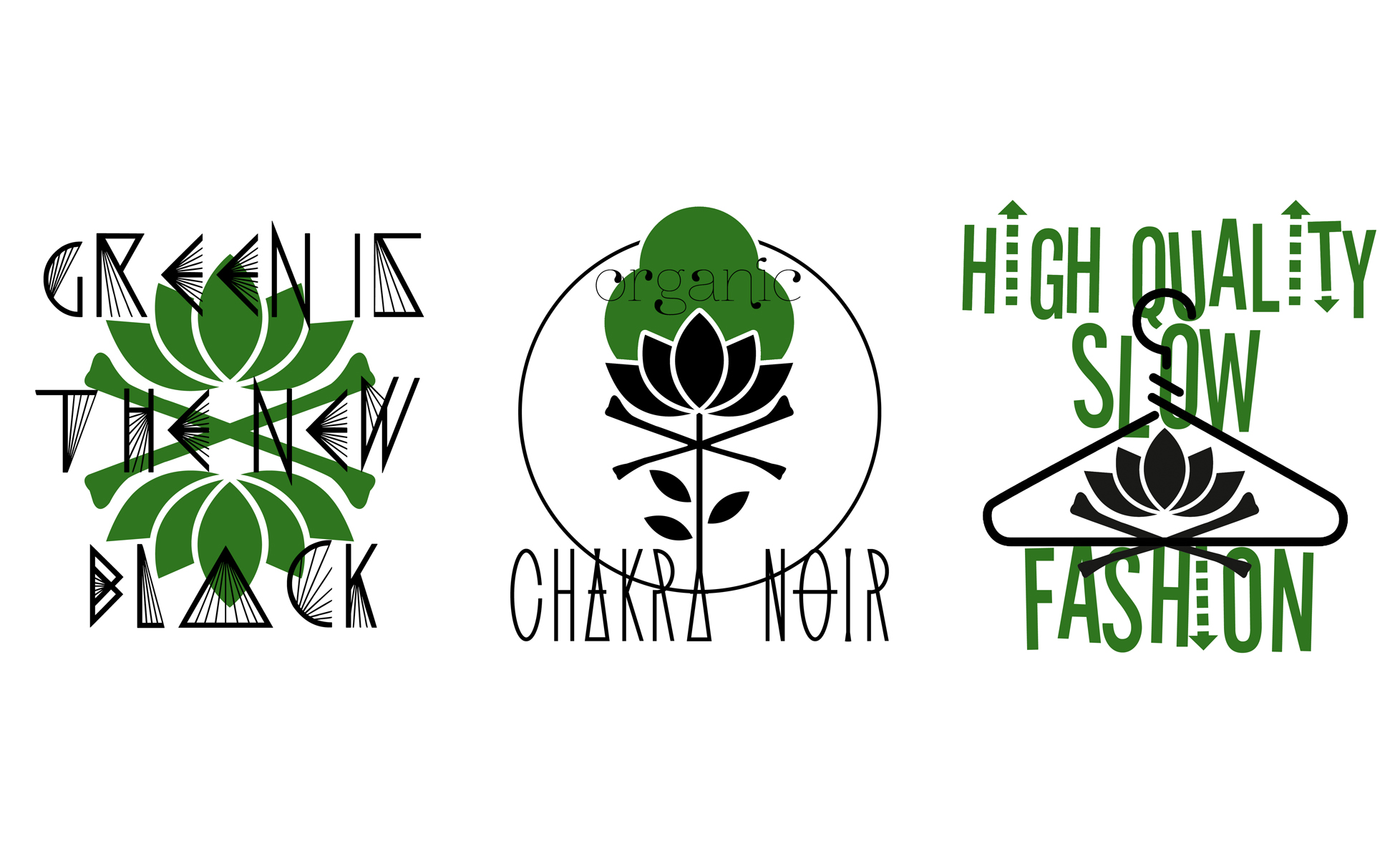 Chakra Noir embellit localement des vêtements de grande qualité choisis
dans un soucis de durabilité en collaboration avec des partenaires
professionnels pointus. Cotons organiques de qualité, certifiés GOTS et OCS,
et matières recyclées labellisés GRS.
Chakra Noir locally embellishes high quality clothing in a concern
for sustainability in collaboration with specialiezd professional patners.
Quality organic cottons, GOTS and OCS certified,
and recycled materials labeled GRS

Le respect de la nature et de l'environnement est aujourd'hui
plus que nécessaire et se trouve au cœur de nos préoccupations.
Notre volonté n'est pas de vous vendre toujours plus de produits jetables
mais de créer des pièces alternatives intemporelles
que vous puissiez garder longtemps.
Respect for nature and environment is today more than necessary
and is at the heart of our concerns.
Our desire is not to sell you more and more disposable products
but to create timeless alternative pieces
that you can keep for a long time.


Bien entendu, tout cela est insuffisant car nous devons réduire
encore et toujours l'impact de nos produits, mais nous sommes encore tout petits.
Notre engagement dans l'avenir est de tout faire pour réduire le plus possible
les circuits d'approvisionnement à mesure que nous serons en capacité de le faire. C'est tout d'abord une promesse à nous même,
mais c'est aussi une volonté affichée pour les années à venir !
Of course, all this is insufficient because we have to reduce
again and again the impact of our products, but we are still very small.
Our commitment in the future is to do everything to reduce as much as possible
the supply circuits as we are able to do so.
It's first of all a promise made to ourselves,
but it's also a will displayed for the years to come !

À suivre...
To be continued...